Event Details
Purchase a ticket to this event below or become a member of our online community to gain access to private networking, career, speaking, and mentorship opportunities exclusively for women in payments.
Annual Membership Plan
Complimentary access to any of our live-streamed global symposia, including ASEAN, Australia, Canada, EMEA, LATAM and USA.

Monthly Membership Plan
Member-only pricing for any live-streamed global symposia.

MEMBERSHIP PERKS
LEARN FROM VIDEO CONTENT
Our library of video content includes Pause for Payments with Kristy, archives from our weekly video chats with inspiring women in payments from around the world. Topics include current and emerging payment industry themes, and career development discussions to help you take your career further, faster
SEARCH AMAZING CAREER OPPORTUNITIES
See our private database of vetted career opportunities. Every opportunity listed in our membership site is screened prior to posting to ensure its relevance, reputability, and quality. Search locally or abroad. You can also choose to opt-in hear of new opportunities that match your experience as they arise.
BUILD YOUR GLOBAL NETWORK
Expand your horizons beyond your country's borders. Search our member database to network with women in Australia and our other global regions. Our members are comprised of ambitious women at all career levels with diverse backgrounds in payments and fintech.
FIND SPEAKING OPPORTUNITIES
Speaking at our events can help you gain expert status while supporting the growth of other women in payments. Find upcoming local and global speaking opportunities in our private online community.
CHAMPION YOUR PEERS
Our online community of members is a place where women support women. Become a member to learn more about nominating a woman leader, innovator, or rising star to be recognized through our annual Awards Program.
JOIN OUR MENTORSHIP PROGRAM
Learn more about or Global Mentorship Program that connects up-and-coming women in payments with established industry leaders from around the world. Learn more about finding or becoming a mentor.
9:00 - 9:15 AM ET
OPENING REMARKS
MAIN STAGE
9:15 - 9:45 AM ET
OPENING KEYNOTE
MAIN STAGE
SPONSORED SESSION - IBM
ACCELERATING YOUR PAYMENTS INNOVATION AGENDA
The Payments business continues to experience innovation and exponential growth while facing increasingly challenging financial, regulatory and competitive challenges, globally. Our secret weapon will lie in collaboration and in the strengthening of core competencies, all while investing wisely in emerging technologies to remain competitive. "Payments as a Service" is but one evolving and global trend towards reducing modernization and operating costs while increasing speed-to-market. Join IBM Partner Carmen Cutajar for a live discussion on how FIs can reduce costs through efficiencies while driving to value-added Payments products and services needed by clients.
SPONSORED SESSION - TD
THE EVOLUTION OF WOMEN IN PAYMENTS
A discussion on the evolution of women in payments and how the landscape has changed for women.
Moderator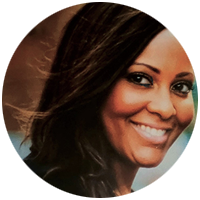 Marissa McKie
Manager, Business Management &Governance
TD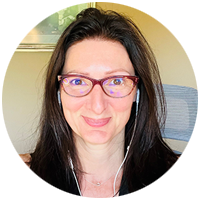 Aleksandra Kordic
AVP, Technology Solutions, Enterprise Payments
TD
Christine Hunter
VP, Enterprise Payments, Strategy, Innovations
TD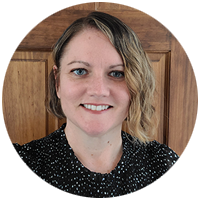 Nicole Larade-Tung
Sr. Product Group Manager, Enterprise Payments
TD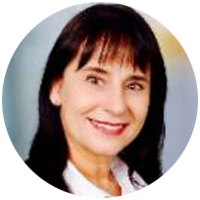 Joleen Young
AVP, TD Wires Modernization, Enterprise Payments
TD
NETWORKING/SPONSOR EXHIBITS
10:15 - 11:00 AM ET
BREAK-OUT SESSIONS

INNOVATION & DRIVING CHANGE
PAYMENTS MODERNIZATION IN A POST-COVID WORLD
The COVID-19 pandemic has pushed many businesses to adopt automation as a way to increase working capital, create efficiencies, and potentially reduce costs across the broad community of suppliers, customers, and partners. Other market forces like open banking and payments modernization further accelerate innovation in the B2B space creating opportunities for entrepreneurs and incumbents to optimize and simplify payments domestically and Cross-Border. Is digitization here to stay? How will the migration to ISO 2022 standardize payments? How will card issuers keep up in this new climate? And, how are the newest trends, such as request to pay, impacting the market? Join this panel of industry leaders as they explore this brave new payments world and answer these questions and more.
Moderator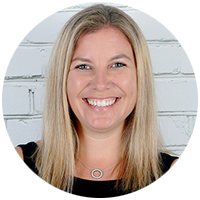 Michelle Beyo
CEO
Finavator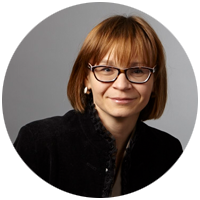 Angelika Artemova
Director, Account Management
Mastercard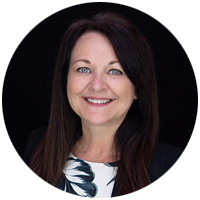 Mia Huntington
Executive Vice President, Digital and Associations
Elavon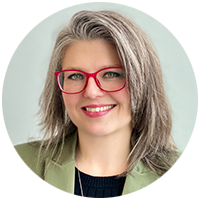 Carrie Forbes
CEO League Data
CIO of Atlantic Credit Union System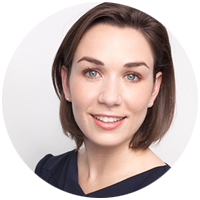 Kathryn Whalen
SVP, North America Credit Processing-Issuer Solutions
Fiserv
10:15 - 11:00 AM ET
BREAK-OUT SESSIONS

DIGITAL PAYMENTS
BETTER TOGETHER: HOW LOYALTY IN PAYMENTS IS BEING REDEFINED
Loyalty and rewards programs are taking the payments industry by storm, and there are now many options available to consumers. Join this panel discussion to learn how loyalty and rewards in payments are simultaneously being re-defined and disrupted. They we will take a closer look at the competition heating up among such loyalty programs as those offered by bank cards such as (Avion), major retailers, payment solutions (Klarna) and tender neutral merchant programs (Rakuten). They will also take a look at the competition between issuers and paytech. Ultimately, who wins and what does the future hold for merchants, issuers and consumers?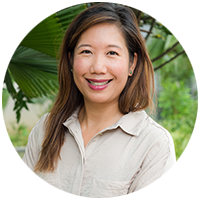 Jo-lynn Foo
Product Manager Digital Banking
Questrade Financial Group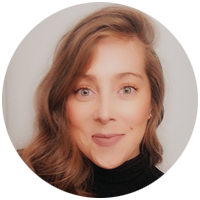 Lindsay Mulligan
Head of Marketing
Klarna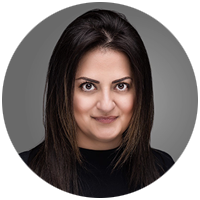 Rey Saeidi
Head of Consumer & Loyalty Products
Visa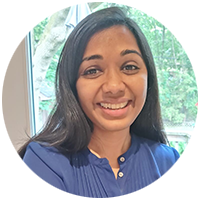 Farzeen Saleh
Director, PC Mastercard Acquisition & Partnerships
President's Choice Financial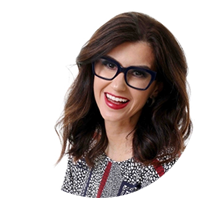 Dina Vardouniotis
Principal Consultant
Payments & Partnerships Inc.
10:15 - 11:00 AM ET
BREAK-OUT SESSIONS
DIGITAL PAYMENTS
THE ERA OF BANKING-AS-A-SERVICE: NEW ENTRANTS, PARTNERSHIPS, AND COMPLIANCE
With the exploding payments market in Canada comes new opportunities for incumbent and digital banks, Fintechs and third-party providers (TPPs) to create an ecosystem to support the next generation of BaaS financial solutions. But this innovation comes with compliance and money laundering risks that must be addressed. Knowing this, how do we continue to foster innovation and creativity while protecting customers and participants who "play by the rules"? How can Paytech and Incumbent banks work together with Fintech to establish cost-effective Compliance as a Service Solutions? In this session, industry leaders tackle these questions, review the regulatory landscape and the implications and challenges for traditional players and new entrants, and outline how third-party services can be leveraged to help minimize barriers to entry while protecting customers.
10:15 - 11:00 AM ET
BREAK-OUT SESSIONS
LEADERSHIP & CAREER DEVELOPMENT


DIVERSITY IS THE STARTING POINT; ENGAGEMENT IS THE KEY TO SUCCESS
Diversity, equity, and inclusion are the key to more innovative, productive, competitive, and profitable outcomes. Diversity alone will not get you there; it also takes equity, inclusion, and improved engagement of your workforce. Employers must realize the interdependency between all factors, show allyship, and take action to engage, listen and learn from their employee base to build a climate of inclusivity and ultimately improve engagement. In this session you'll hear industry leaders discuss the importance of DEI, and how you can take practical steps, such as establishing ERGs, to transform your workplace culture.
Moderator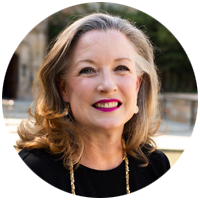 Eileen Scully
Author, Founder, CEO
The Rising Tides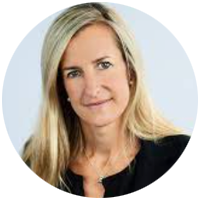 Nicole German
Vice President, The Scotiabank Women Initiative
Scotiabank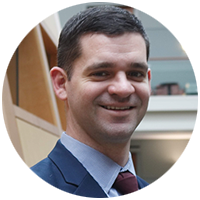 ​​​​​​Andrew Harrison
Head - US Digital Partnerships
BMO Financial Group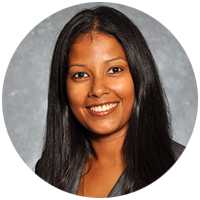 Shenela Tavarayan
Retail Commerce, Senior Manager
Interac Corp.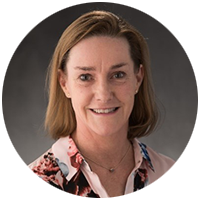 Caroline Van der Drift
Vice President, FI Partnerships and Executive Sponsor of Visa Canada's I&D Committee
Visa
10:15 - 11:00 AM ET
BREAK-OUT SESSIONS
LEADERSHIP & CAREER DEVELOPMENT
BUILDING A SUSTAINABLE WORKING MODEL - WHAT DOES THE FUTURE OF WORK MEAN?
In the post pandemic era, companies are looking at how they have adapted and what the future of their organization means from a digital transformation, innovation and employee engagement perspective. This panel discussion will bring together transformation leaders across technology and financial services, who will discuss and hypothesize on 'The Future of Work' and what that means for their organizations and the business community.
SPONSORED SESSION- MASTERCARD
NAVIGATING THROUGH A POST-PANDEMIC WORLD
Consumer mindset and priorities have shifted during the pandemic and what they truly value has evolved as well. Before Covid, consumers were focused on what's next but the world has changed and forced us all to slow down and re-evaluate. As we continue forward, it's important brands adapt to the new needs of the consumer and how they want to consume content and rediscover experiences.
This session will take you through the consumer shift, how Mastercard pivoted and what to keep in mind for the post-pandemic consumer.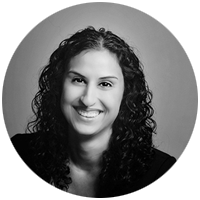 Nish Carcasole
Director of Consumer Marketing
Mastercard
NETWORKING/SPONSOR EXHIBITS
11:20 - 11:50 AM ET
MAIN STAGE
AWARDS PRESENTATION
In a male-dominated industry, it's even more important that we recognize fellow women succeeding in the payments and fintech industry. These are the rising stars, innovators, and thought leaders paving the way for the next generation of women leaders.
11:50 - 12:30 PM ET
MAIN STAGE
Moderator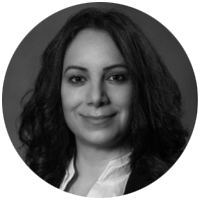 Marilu Gaudio
President - Canada
Chase Merchant Services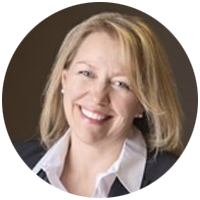 Sue Hutchison
President and General Manager
Equifax Canada Co.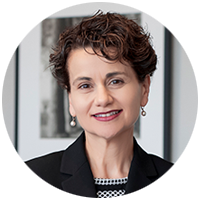 Ernie Johannson
Group Head, North American Personal & Business Banking
BMO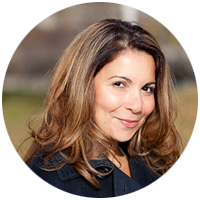 Rasha Katabi
Founder & CEO
Brim Financial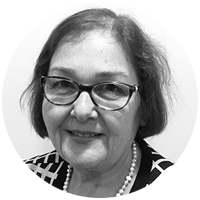 Alison Morris
SVP, Strategic Planning Global Expansion and Chief Of Staff to Gabriel de Montessus
Worldpay
8:45 - 9:00 AM ET
OPENING REMARKS
MAIN STAGE
9:00 - 9:30 AM ET
OPENING KEYNOTE
MAIN STAGE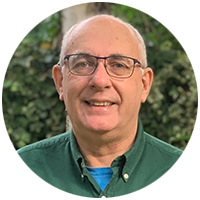 David Birch
Director
Consult Hyperion
SPONSORED SESSION - FISERV
GLOBAL TRENDS, MODERN CARD EXPERIENCES AND WHAT IT MEANS IN CANADA
What does a modern cardholder journey look like and what market drivers are facilitating these new experiences? Join Fiserv experts Marcia Cowan and Randy Piatt as they examine consumer behaviors in today's global payments environment, including post-pandemic trends, to uncover new ways for issuers to maximize efficiencies and deliver digital experiences specifically to Canadian cardholders.
NETWORKING & SPONSOR EXHIBITS
10:00 - 10:45 AM ET
BREAK-OUT SESSIONS

INNOVATION & DRIVING CHANGE
THE FUTURE IS NOW: INSIGHTS INTO THE EVOLVING PAYMENTS LANDSCAPE
The payments landscape in Canada is changing rapidly. From the launch of Canada's new high-value payments system, Lynx, to the accelerated evolution of digital payments trends. How can you ensure you're prepared for the future of modern payments? Listen in as this group of payments experts discuss the accelerated adoption of digitization and Canada's payments innovation agenda.
Moderator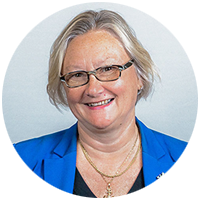 Sue Whitney
Vice President, Payments Strategy & Relationships
Central1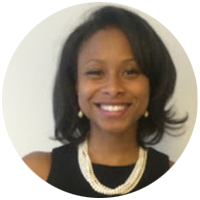 Melissa Jefferson-Burns
Director Payments, North America
Volante Technologies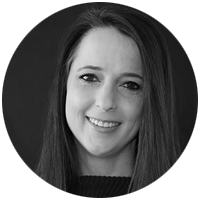 Robyn King
Director, Industry Relations
Payments Canada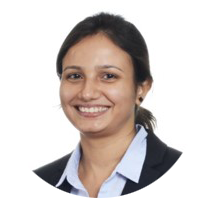 Sudipta Kundu
Senior Manager
Accenture Strategy and Consulting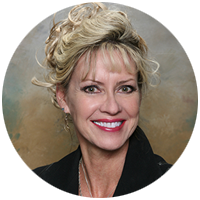 Mary Ann Francis
Associate Partner, Core Banking and Payments
IBM Global Business Services
10:00 - 10:45 AM ET
BREAK-OUT SESSIONS

DIGITAL PAYMENTS
PAYMENT APPLICATIONS AND THE CUSTOMER EXPERIENCE
Digital commerce is growing faster than ever, but we still pay online the old way. We need to work together to make manual guest checkout entry of credit card information a thing of the past and step into the future, where paying online is a sleek customer journey with embedded security layers to protect payment information. Join this panel of experts as they discuss the advances in payment applications that put the customer experience first.
Moderator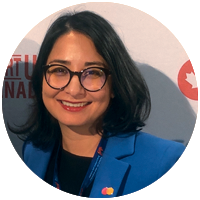 Ellie Zolghadr
Director of Product, Digital Solutions
Mastercard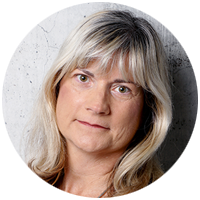 Michelle Brick
Senior Director, Real Time Payments
RBC
Erica Eby
Head of Business Development, North America
Ingenico/Worldline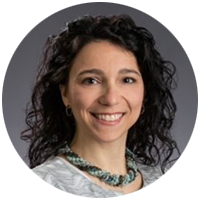 Maria Hornak
VP - Treasury Management Officer of Corporate Client Banking
JP Morgan Chase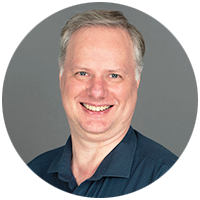 John David Penner
CTP(CD), Offering Manager, IBM Payments Center, Global Business Services
IBM
10:00 - 10:45 AM ET
BREAK-OUT SESSIONS

INNOVATION & DRIVING CHANGE
SECURITY OF PAYMENTS IN THE DIGITAL AGE
With the digitization of payments comes increased online transactions and an elevated risk of security breaches and fraud. Real-time payments, in particular, cause a unique set of security concerns. In this session you will hear more about the changing threat landscape as we move towards real-time payments and the exciting work that is being done in securing payments. And you'll learn the key security considerations as the industry continues to innovate, including the challenges faced as more data is linked to payment transactions, and the risk with digital currencies.
10:00 - 10:45 AM ET
BREAK-OUT SESSIONS
LEADERSHIP & CAREER DEVELOPMENT
THE ART OF ENERGY MANAGEMENT
Time Management remains a hot topic in today's competitive environment. Who doesn't desire more time, improved productivity and the means to finally get on top of the never-ending to-do list? The challenge with traditional time management is that we try to manage the effect, not the cause. While most experts will tell you to manage your time, in this session hear how to manage your energy, instead. When we become intentional with taking the actions that give us energy, and stopping those that don't, we are able to redesign our days in a way that maximizes our performance and naturally become more productive. Say hello to a new way of achieving success and goodbye to overwhelming drain and struggles!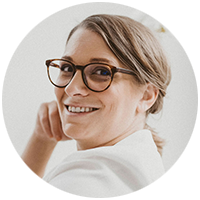 Theresa Lambert
CEO/ Founder, High Performance & Success Coach
Theresa Lamber Consulting & Coaching Inc.
10:00 - 10:45 AM ET
BREAK-OUT SESSIONS

LEADERSHIP & CAREER DEVELOPMENT
CONFIDENCE IS YOUR SUPERPOWER
Confidence matters as much as competence. Yet, women tend to derail their confidence by imposing perfectionism and using unrealistic definitions of success and failure on themselves and others. In this session you'll learn why confidence is your superpower and how to shift your perspective so that you can be bold, take risks and rise to the occasion and give yourself an edge in the workforce.
SPONSORED SESSION - FINASTRA
WHERE DID MY CUSTOMERS GO? WHY EMBEDDED PAYMENTS IS KEY FOR BANKS TO SURVIVE.
Whether you call it Embedded Finance, Payments as a service, or contextual finance they all represent the same thing. There is a shift in where customers are consuming their financial services.
Customers are moving to channels banks don't own. Corporates are going to points of contact that banks don't own to buy their banking products and services. With market predictions of more than 3.6trillion in revenue by 2030 up for grabs, and the lines blurring between the banks, the fintechs, and other players in this space its key to understand how to unlock the value and become a real participant in this new banking model.
So how should banks think about beginning on this journey? How is adopting an API first approach key to monetizing and ensuring the success of these new initiatives? The key to winning is to be first and this session will show you how.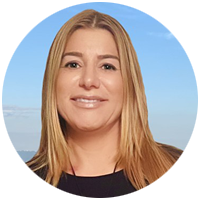 Ruxandra Aldea Sales Director - Payments, North America Major Banks
Finastra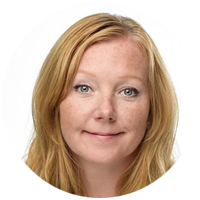 Kellie Johnson
Senior Manager, International Payments Strategy & Product Lead
National Bank of Canada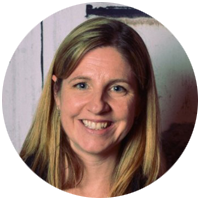 Tracy Lagasse
Industry Solutions Executive
Microsoft
NETWORKING & SPONSOR EXHIBITS
11:00 - 12:00 PM ET
UNICORN CHALLENGE
MAIN STAGE
Moderator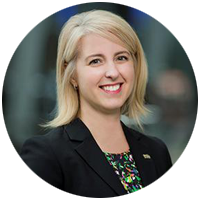 Alison James
Senior Vice President, Enterprise Payments,
CIBC & President INTRIA
Judge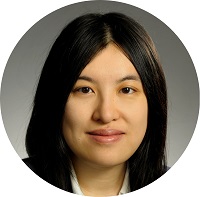 Cheryl Cheung
Associate Director
Manulife
Judge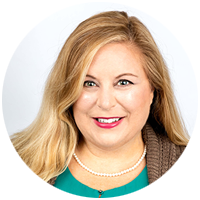 Heather Downs-MacIntosh
Financial Analyst, Credit Card
Costco Canada
Judge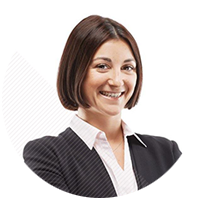 Laure Fouin
Associate
McCarthy Tétrault's Business Law Group
Judge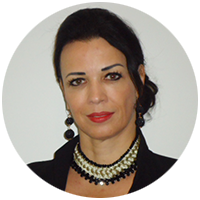 Monika Stilicha
CTP, Associate Partner - Payments Transformations
IBM
Judge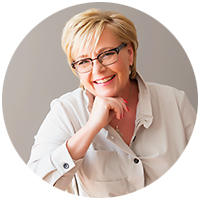 MaryEllen Wood
Head of Digital North America & Dealing Central, Ontario
Western Union Business Solutions
12:00 - 12:45 PM ET
KEYNOTE SPEAKER
MAIN STAGE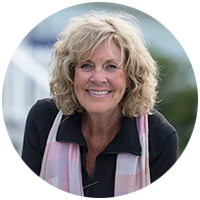 Sally Armstrong
Human Rights Activist
Journalist
Author
9:00 - 9:15 AM ET
OPENING REMARKS
MAIN STAGE
9:15 - 9:45 AM ET
OPENING KEYNOTE
MAIN STAGE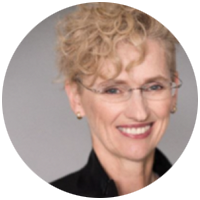 Brenda Andress
President and Founder
SheIS
SPONSORED SESSION: VOLANTE TECHNOLOGIES
BANKING ON CLOUD-NATIVE PAYMENTS
Come and discover why critical applications like payments are moving to the cloud faster than you think. Acceleration of digital payments, need for speed and agility following the pandemic, acceleration of payments modernisation programs all require financial institutions to adapt with systems that are cloud native and allow them to benefit from increased productivity and efficiency
NETWORKING & SPONSOR EXHIBITS
10:00 - 10:45 AM ET
BREAK-OUT SESSIONS

DIGITAL PAYMENTS
PAYMENT TRENDS: WHAT'S NEXT?
Dive into the data and trends shaping payments in the next two years. We've all experienced unprecedented change over the last year. As individuals, communities, companies and entire industries begin to recover, we will create a new "business as usual" that will embrace some of the fundamental evolution we went through because of the global health crisis.
10:00 - 10:45 AM ET
BREAK-OUT SESSIONS

INNOVATION & DRIVING CHANGE
MAKING SMES WINNERS: LESSONS LEARNED FROM BANK-FINTECH PARTNERSHIPS & WHAT'S NEXT
Delighting SMEs means addressing their top needs, and getting capital is a top priority. For years, access has been a challenge, however, getting capital is more tangible today than ever before as banks and fintechs partner to offer best-in-class products and services to SMEs. In this session panelists will explore the following ideas:
Strategies for a successful bank and fintech partnership
How real-time access to business customers' financial data empowers banks to gain SMEs as customers
Going beyond transaction data...accounting, payroll
What still needs to happen to unlock the potential of open finance for SMEs
The new quid pro quo: What open finance offers SMEs and how to gain their business
Moderator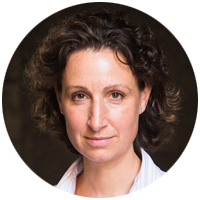 Marie Walker
Co-Founder & Head of Content
Open Future World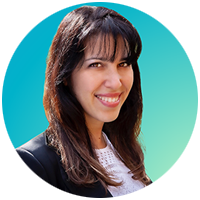 Keren Moynihan
CEO & Co-Founder
Boss Insights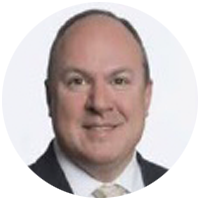 Richard A. Muskus, Jr
Senior Vice President & Chief Revenue Officer
Carver Federal Savings Bank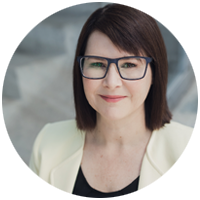 Lisa Shields
Founder & CEO
FISPAN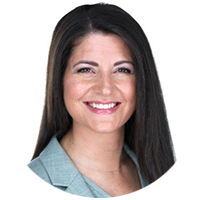 Patricia Tripar
Managing Director, Transaction Banking
Santander US
10:00 - 10:45 AM ET
BREAK-OUT SESSIONS

INNOVATION & DRIVING CHANGE
THE SCIENCE OF CHANGE: HOW BEHAVIOURAL SCIENCE CAN DRIVE INNOVATION IN PAYMENTS
The payments world is changing rapidly. Customers are demanding greater personalization and ease of experience, partnerships and mergers are changing the competitive landscape, and economic pressures are demanding a reinvention to the way we do business. With great innovation, however, comes great risk. In enterprise-wide transformations, that risk is often bound to the ability to understand what drives customer decision-making as a core component of innovation and how to drive effective change. In this session, Melaina Vinski will lift the hood to explain the neuroscience and psychology of rapid change and give practical tools for how to strategically place behavioral science at the core of decision making frameworks for innovation and change.
10:00 - 10:45 AM ET
BREAK-OUT SESSIONS
LEADERSHIP & CAREER DEVELOPMENT
NEXT GEN TALENT: OWNING YOUR CAREER IN THE PAYMENTS INDUSTRY
The Payments sector is rapidly evolving to provide more pathways for women to build and advance their careers. But the landscape can be difficult to navigate. In this session you will hear from industry leaders in different job roles as they reflect on their own journeys, how they approached their career progression and utilized networking, mentorship and sponsorship to get the roles they desired.
Moderator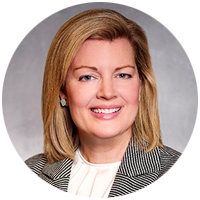 Megan Kells
Head, NA Treasury & Payment Solutions Product
BMO Financial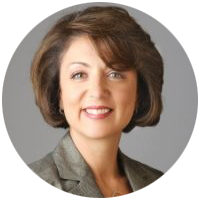 Jehan Assad
Vice President Strategic Accounts
Finastra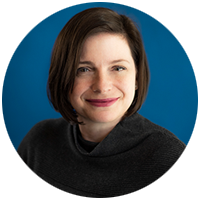 Martha Cass
Vice President
Business Operations
Finance & Global Customer Operations
PayPal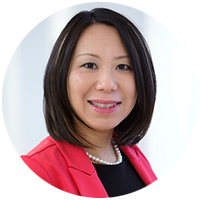 Ly Nguyen
Senior Manager
Canadian Blockchain Capability Lead
Accenture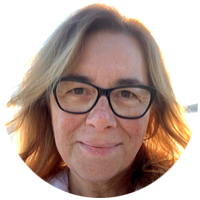 Tracey Wilkin
Credit Director
Western Union Business Solutions
PAYMENTS AROUND THE WORLD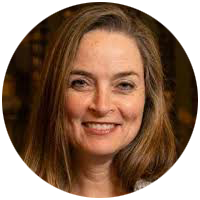 Margaret Weichert
Managing Director - North America Payments Lead
Accenture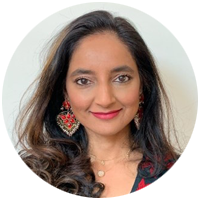 Kalyani Y Bhatia
Head of Business Innovation Americas UK & Ireland
SWIFT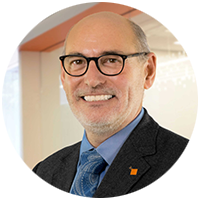 David Chance
VP Product Strategy & Innovation
Fiserv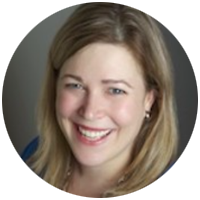 Sarah Gowdy
Vice President, Retail Day-to-Day and Payment Products
Scotiabank
NETWORKING & SPONSOR EXHIBITS
11:45 - 12:30 PM ET

MAIN STAGE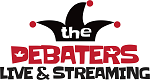 THE DEBATERS LIVE AND STREAMING
Be it resolved that The Debaters Live & Streaming will be on your screen for the Women in Payments Canadian Symposium. Comics will go toe to toe in a battle of laughs and logic and where you - the audience - picks the winner! This special live, digital event features host Steve Patterson and two of his favourite comics, Julie Kim and Nikki Payne perform a hilarious debate, in a format familiar to hundreds of thousands of loyal Canadian fans of the radio show.
Be inspired by women making waves in the Canadian payments industry and beyond. Join us at the 2021 Symposium!
Our keynotes, panels, and break-out work sessions will help strengthen your skills while keeping you on top of industry trends. Hear from women leaders on a variety of subjects including current payments issues and initiatives, fintech, and leadership. You'll also have the opportunity to network with women at all levels and with diverse backgrounds in payment and fintech. This is a must-attend event for any woman who's serious about accelerating her career in the payments industry.
The Women in Payments Symposium is a unique event that provides perspectives from key women leaders in payments, supports diversity and gender parity, and includes topics impacting all aspects of the payments ecosystem. The format is split between networking breaks, keynote addresses, executive panel discussions and career development breakout sessions. This forum is an unparalleled opportunity that is empowering, current and immediately relevant to any woman pursuing a career in payments.