As Vice President, Partnerships, Insights & Brand, Vanessa is responsible for increasing loyalty and driving Canada's value diversification strategy at American Express . In this role, she cultivates unique and relevant value based partnerships throughout the enterprise and embedded benefits across products. She plays a key role in the strategic positioning of the brand in the market and oversees travel, entertainment, retail and dining programs. 
Vanessa started her career at American Express over 20 years ago, and has held roles across Global Merchant & Network Services on both the acquisition and marketing sides, and most recently was Vice President of LACC Merchant Marketing, where she led teams across Latin America, Canada and the Caribbean to drive revenue and enhance merchant value.  
Vanessa holds an Honours B.A. degree in Humanities from the University of Western Ontario and an Executive Diploma in Business Administration from York University.
Vanessa lives in Toronto with her family and spends her time running, reading and devouring podcasts.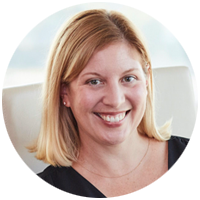 Vanessa Crooker
VP of Enterprise Loyalty and Partnership
AMEX