Tracey currently serves as the Credit Director at Western Union Business Solutions (WUBS) but within the industry has over 35 years of experience in Corporate Credit, Cash Management Sales, Audit, Product Management, Merchant Sales, Call Centre Management, Debit/Credit Fraud, Collections, Retail Sales and Foreign Exchange Derivative Sales. In Product Management with TD Visa, Tracey launched the first No Fee Gold Visa Card in Canada and more than doubled market share in less than 3 years. Her first people management role was to lead over 300 people in a large call centre and responsible for all credit, collections and debit/credit fraud for TD Visa – a big step! She also faced her biggest career challenge thoughtfully managing downsizing events impacting hundreds of her team members. Tracey
Her career trajectory has not been linear and the breadth of skills she learned in these roles were building blocks to her success, along with her Honours Bachelor Business Degree from Wilfrid Laurier University. Running her own consulting business Tracey truly learned the value of being customer centric and feels a key to her success is being an 'intrapreneur' within a larger organization.
Tracey enjoys overseeing derivative and settlement risk in her current role at Western Union Business Solutions. In the last year she has navigated credit risk management to maintain low credit losses through volatile economic conditions and support business growth through the pandemic. She currently leads a group at WUBS that supports female leaders in Canada and she mentors a number of women to support them in finding their passion and success.
As a contrast to her work, Tracey is a certified Yoga Instructor and supports her partner running a small seasonal market farm where they live on Vancouver Island, Canada.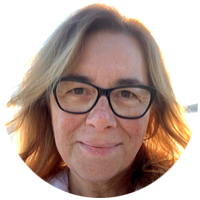 Tracey Wilkin
Credit Director
Western Union Business Solutions