Tiffany joined Bank of America in 2019 as the Head of Product Strategy for Global Transaction Services (GTS) where she is responsible for developing, driving, and communicating a vision for the GTS organization across products, segments, and regions. She was also recently appointed the Chief Resource Officer (CRO) responsible for GTS's analyst leadership and development program called the Treasury Management Analyst Program (TMAP). 
Tiffany began her career at Deloitte Consulting as a Senior Consultant in the strategy practice. Tiffany completed Deloitte's one-year high potential program called GovLab and used the coveted appointment to research and publish papers on bitcoin and blockchain technology. Tiffany later worked at JP Morgan Chase, starting in the payments strategy group working on strategy and corporate development across JPMC's entire payments businesses. She also worked in Wholesale Payments as the head of Product and Strategy for Liink, partnering with technology, compliance, legal, and operations to bring to market within 6 months a new product built on APIs, private cloud, and DLT. The network grew from three to 100+ partners in less than a year.  
Tiffany has a B.A. from Yale University and a Master's in Finance and Economics from Columbia University. She is passionate about the development, mentorship, and sponsorship of future female leadership. She sits on the Board of Directors for the Willie Mae Rock Camp, a nonprofit music and mentoring program dedicated to empowering girls and gender-expansive youth. She is also an avid runner and triathlete, competing in multiple marathons and Ironman races.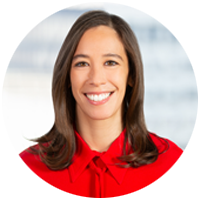 Tiffany Wan
Managing Director, Global Transaction Services
Bank of America