Theresa Lambert is the Bestselling Author of Achieve with Grace: A guide to elegance and effectiveness in intense workplaces, a professional coach, business mentor, speaker and co-host of the Dissecting Success Podcast. 
She founded her coaching and consulting firm, Theresa Lambert Coaching & Consulting Inc. to mentor and coach ambitious female entrepreneurs and leaders to create next level success with more elegance + less struggle. 
Drawing from her nearly 20 years of experience in the hospitality Industry and most recently her 6 year tenure as the General Manager of Nita Lake Lodge she brings both a real world view and proven applicable tools to support her clients.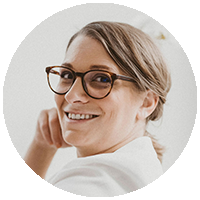 Theresa Lambert
CEO/ Founder, High Performance & Success Coach
Theresa Lamber Consulting & Coaching Inc.