As VP of Payments Strategy at Central 1, Sue Whitney brings to the credit union system her vast experience of driving transformational change within Canada's payments system (in the public and private sector).  
Sue was recently appointed to an additional three-year term on Payments Canada's Member Advisory Council, a body which is mandated to provide counsel and advice to the Payments Canada Board on issues surrounding the clearing or settlement of payments and the development of new technologies. 
Sue's introduction to payments came in her role as Chief of Financial Institutions and Payments at the Department of Finance, where she gained a deep understanding of the machinery of government, the politics of payments and the vital importance to the economy of central payments infrastructure. 
As Interac's Head of Fraud Stakeholder Relations, Sue charted their course for moving to chip cards and their overall strategy for managing debit card fraud. Being involved in this project gave Sue an appreciation for the importance of risk management in underpinning payments. It also galvanized her passion for payments as she witnessed first-hand the importance of simplified payments experiences for Canadians' everyday lives. 
As Visa's Head of Strategy and New Products, Sue drove the rollout of contactless payments, mobile wallet solutions, bill payments, money transfer, prepaid and Visa debit, taking card payments to the next level of convenience Prior to her current role with Central 1, Sue was Head of Product Strategy and Head of Industry Relations at Payments Canada. In this role she grew to appreciate the great opportunities for  credit unions in payments to deliver competition and innovation as a result of payments modernization.  Central 1 is uniquely situated as a service aggregator for CU's across Canada, helping them seize on those opportunities, deliver great experiences and partnerships, prudently and cost-effectively.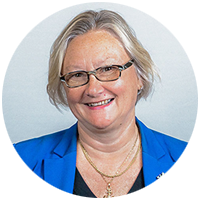 Sue Whitney
Vice President, Payments Strategy & Relationships
Central1