Sarah leads Scotiabank's business Day to Day Banking and Retail Payment product teams.  In this role, Sarah is accountable for driving growth, creating innovative solutions and simplifying experiences for customers who hold a Scotiabank bank account. 
Sarah began her career as a Financial Advisor in 1998 and since has held progressively more senior roles in Branch Customer Experience, Mobile Banking, Global Business Payments and Canadian Banking.  As an advocate for the customer, Sarah has spent her career focusing on simplifying processes, communication and products to increase customer value.  
Sarah has a Bachelor of Science from McMaster University and an MBA from Dalhousie.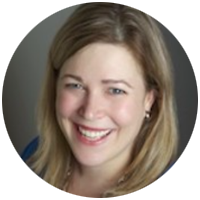 Sarah Gowdy
Vice President, Retail Day-to-Day and Payment Products
Scotiabank​​​​​​​