As the Managing Director for US East at Shopify, Ritu is responsible for the growth and development of one of the company's largest regions. Prior to taking on this role, she led the Financial Solutions team's global commercial and operations functions which included oversight of over 500+ partnerships, sales, pricing, risk and recovery.  
Before joining Shopify, Ritu was the Head of Payment Products and Engineering at PayPal where her key focus was to expand the scope of financial partnerships from transactional money movement to large-scale distribution collaborations.  
Prior to her move into fintech, she spent a number of years at CIBC and RBC developing and growing credit card portfolios.  
Ritu holds an BA in Economics from the University of Toronto and an MBA from the Richard Ivey School of Business.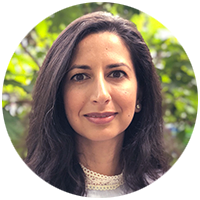 Ritu Khanna
Managing Director, US East
Shopify Inc.