Nichola Douse, MBAis a Vice President and Head of Customer Delivery at Mastercard in Canada.
In her role, Nichola oversees all aspects of technology and operational relationship with customers and key accounts in Canada. She drives the execution of Mastercard products and services in partnership with customers and payments ecosystem constituents and oversees both technical and business aspects of program launches.
With over 20 years in the financial industry, Nichola is a dynamic, curious leader driven by delivering operational excellence for customers and businesses in the payments ecosystem. At Mastercard, she is known for driving business forward, creatively overcoming obstacles by understanding and anticipating customer expectations,and leading high performing teams. Nichola's collaborative and strategic approach to her work results in meaningful, transformational change that benefits all involved.
Prior to joining Mastercard, Nichola held various leadership positions at TD Bank based in Canada and the United States. Over the course of 13+years with the bank, Nichola oversaw branch channel strategy, network delivery,credit operations, phone channel contact centers, and retail branch banking.
Nichola is very passionate about giving back to the community she works in and is specifically focused on supporting youth at risk. Among other volunteer positions, from 2019 until 2021, Nichola was a board member for the Toronto Chapter of ProAction Kids.
Nichola is a certified Lean Six Sigma Black Belt and holds a Master of Business Administration degree from the University of Phoenix,and a Bachelor of Arts degree from York University.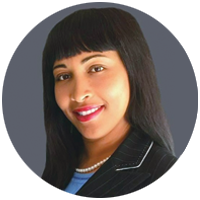 Nichola Douse
Vice President, Head of Customer Delivery Canada
Mastercard