MaryEllen Ewing is an experienced sales professional with over 15 years of supervisory and performance management experience. She currently serves as the Head of Digital North America & Dealing Central, Ontario at Western Union Business Solutions, where she has played a pivotal role in the growth and expansion of the Central Ontario region for over 12 years. Beginning as a dealing manager, she worked directly with her regional sales teams and traders to oversee new client acquisition and product solutioning. Under her leadership, the region was able to exceed sales objectives and form strategic alliances with key business partners to maintain a competitive edge.  
After a successful tenure in this role, she advanced to a senior manager level and took on the additional responsibility of a digital relationship manager, after which she received an additional promotion in both positions where she continues to excel today. She is committed to increasing market share and profitability for her region through the development and execution of strategic marketing plans and customized selling strategies.  
Prior to her roles in the payments industry, MaryEllen spent nearly a decade with Todays Staffing, where she steadily grew her responsibilities from a district manager with 15 direct reports to an invaluable innovator and mentor.  For this and countless other accomplishments, she received the prestigious Diamond Achievers award for the top Sales Manager for North America, accompanying her other Achievers Club awards for exceeding her sales targets – once by 126% in a single year.  
MaryEllen demonstrates her exemplary leadership wherever she goes and is well-known at Western Union Business Solutions for not only her exceptional results but also her dedication to charitable endeavours and community spirit.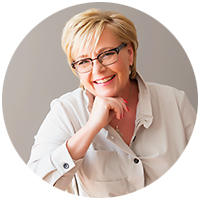 MaryEllen Wood
Head of Digital North America & Dealing Central, Ontario
Western Union Business Solutions