Martha Cass is PayPal's Vice President Business Operations for both Finance and Global Customer operations, two of PayPal's strategic business functions. She is also the Chief of Staff to PayPal's CFO and EVP of Global Customer Operations, John Rainey. In this role, Martha leads a team focused on Leadership Operations and Engagement, Budget Planning and Administration and Workforce Management and Optimization. She is responsible for organizational design and developing programs to deliver operational efficiencies to support these company's efforts to deliver profitable growth and advance PayPal's mission to democratize financial services for billions of people around the globe. 

Since joining PayPal in January 2010, Martha has grown her responsibilities and scope of work at PayPal. She served on PayPal's Corporate Affairs team and was responsible for defining and articulating PayPal's business story to the company's key stakeholders, including employees, investors and customers. During her tenure leading Corporate Communications, Martha oversaw communications efforts supporting PayPal's separation from eBay and public listing on Nasdaq in 2015, as well as many strategic acquisitions. She also was responsible for establishing PayPal's crisis communications protocols and function, the Company's industry analyst relations program, corporate media and social media teams and financial communications practice. In 2018, she was recognized for her ongoing efforts to advance PayPal's corporate profile and was named one of the top 40 women in PR by PR Week. In 2019, she was also asked to co-lead Unity, PayPal's diversity and inclusion community for women and allies. 

Martha earned a BA from Trinity College, University of Toronto. She lives in Toronto with her husband Randy and her three sons Ben, Nathan and Daniel.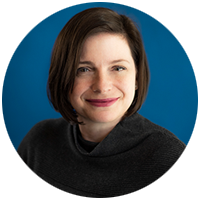 Martha Cass
Vice President
Business Operations
Finance & Global Customer Operations
PayPal