Marie Houde is Senior Director for the Enterprise Payments team at RBC.  In her current role, Marie is accountable for leading the industry affairs team and enterprise payments business risk activities and initiatives. This includes providing strategic direction to enable and advocate payments transformation initiatives through engagement at industry forums.  Marie is also responsible for providing leadership and subject matter expertise on matters related to payments risk and compliance.  Prior to assuming her current position, Marie was part of the RBC's Global Compliance team, most recently as Senior Director, Global Compliance and Chief Privacy Officer. 
 
Since joining RBC in 2001, Marie has held various positions in commercial banking, risk management, strategy planning, and product management roles. Prior to joining RBC, Marie enjoyed 12 years of both analytical and client-facing roles in the financial industry. 
 
Marie holds a Bachelor of Commerce degree from l'École des Hautes Études Commerciales (HEC), with a specialization in International Business and Finance. She is married with three children and resides in Oakville, Ontario.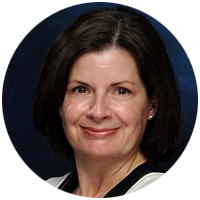 Marie Houde
Senior Director, Enterprise Payments Business Risk
RBC