Lorraine Leduc is responsible for sales and market development in Canada for Worldpay from FIS and has over 20 years of experience in client-driven sales and partnership roles in the payments and fintech industry. 
She has also held senior sales and strategic partnerships positions at Moneris Solutions, Constant Contact, Blackhawk Network and FundThrough. 
Her expertise in business development, sales, and partnerships spans early-stage start-ups to established, global corporations and she impacts her customers, colleagues, and community positively through value creation and her inclusive approach.  
Lorraine is an advocate for women in the workplace and dedicates her time and energy to initiatives and organizations providing inspiration, programs, and support to all women. She currently leads the virtual network of FIS Women's Inclusion Network and served as the Head of Sponsorships and member of Lean In Canada Board of Directors from 2016 to 2020.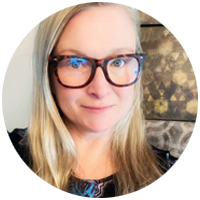 Lorraine Leduc
Director, Business Development, Enterprise
FIS Global