In her role at Square, Kathy takes a principled approach to risk management. It starts with ensuring  business owners can safely conduct their business without worry. Square stands in our sellers' shoes as the merchant of record — which allows Square to build risk management systems that onboard individuals who would otherwise not be able to gain access. 
With over two decades in the financial services industry, Kathy is driven by her passion for economic empowerment. She works to expand economic access so more people can participate in the financial system fairly and easily.  
In her spare time, Kathy enjoys good food, good music and good people to share it all with.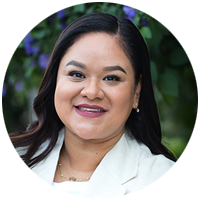 Kathy Breiz
Risk Lead
 Square