Judith was the founding CEO for Grasshopper Bank n.a., the first nationally chartered digital business bank in 2016.  Successfully raised $131MM in total equity funding to launch the bank in May 2019.  Recognized by the New York Urban League with their annual Frederick Douglass award within weeks of opening.  While CEO, Judith was named #1 Woman in Fintech by Fintech Magazine in August of 2020.  Numerous interviews and podcasts discussing issues around fintech, leadership, and lack of diversity.​
Judith was a founding Executive Vice President of Square 1 Bank. She ran the National Venture Capital division of the Bank for a decade, overseeing over $1 billion in deposits, $600 million in loans, and 150 venture capital relationships. She was responsible for the strategic management of venture capital firms in the US, UK, Israel and Hong Kong.  Erwin was also responsible for directing the activities of all fee income divisions of the bank, including domestic and international treasury products, foreign exchange, and business services, increasing noninterest income to 18% of revenues during her tenure. Square 1, founded in 2005, grew to $3.7 billion in assets in 10 years. It sold in 2015, at a multiple in the top 2% of all bank M&A transactions in this decade.​
Prior to Sq 1, Judith developed and managed the practice of banking ventures firms at Imperial Bank (aka Comerica) beginning in 1998.  In collaboration with venture firms developed debt, treasury and advisory services for the partnerships and partners themselves.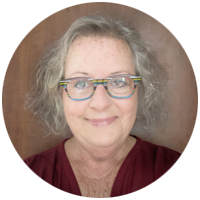 Judith Erwin
CEO
Grasshopper Bank