Juan Garrido leads the Global Banking and Markets (GBAM) product team for Merchant Services.  In this role, Juan sets the overall product strategy and value proposition for large clients processing payments through Bank of America.  
Prior to his current position, Juan spent 18 years at JP Morgan Chase and Co. in various leadership roles within Chase Merchant Services and Chase Card Services.  During his tenure he was responsible for leading the enablement and strategy of the bank's proprietary payment network ChaseNet.  Juan also held various positions in Operations, Finance and Marketing in both Credit Card issuing and Merchant Acquiring.    
Juan is a native of Venezuela and currently resides in New York City.  He is a graduate of Temple University, with a degree in Economics and Business Management.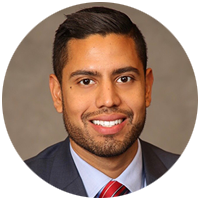 Juan Garrido
SVP - Product Executive
Bank of America