Elisabeth is managing partner at the Holt XCHANGE. Backed by Holdun, Holt Xchange is Canada's most active seed fintech investor. Holt scouts over 10,000 fintechs annually and has completed in-depth reviews of over 2500+ from over 85 countries, for a coveted spot in their portfolio. Holt invests in the top 1% of applicants globally.   Today Holt Xchange oversees a portfolio of 35 active investments located across 9 countries.  
Whether occupying senior roles in Fortune 50 technology companies, investing in start-ups or being hands on to accelerate growth, Elisabeth is no stranger to the start-up scene. She has done business in as well as travelled extensively to every major geography in the world, managing revenue pipelines for global products and business lines. With over 25 years of corporate and entrepreneurial experience, her keen eye to understand a business and its potential for success is a great asset to the Holt team.  Her contributions did not go unnoticed as she landed a spot on the Digital Finance Institutes' Top 50 Women in Fintech.  
Elisabeth is active in multiple diversity initiatives, including leading the Women in Tech initiative of YES Montreal as well as being a national leader in the Status of Women Canada GENC project. She also serves as the Vice-President of the board of the YES Montreal and has been an active advisor to the Fintech Cadence and ZU Montreal acceleration programs. 
She looks forward to her tombstone reading "How lucky am I, to have something that makes saying goodbye so hard." ― A.A. Milne, Winnie-the-Pooh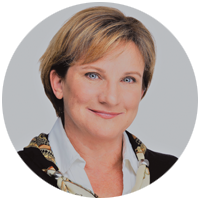 Elisabeth Laett
Managing Partner
Holt XCHANGE