Dina started her career in the advertising agencies, where she worked on data-base marketing, promotions and general ad campaigns. She also worked with Loyalty One supporting Air Miles program. Joined CIBC where she launched the financial service chapter of her career, first in marcom, where she supported all financial service products, then moving to heading up product and marketing in retail and small business lending area—loans, lines of credit, secured lending, overdrafts. 
Dina then joined Citi followed by JPMC, she headed up several strategic private label and co-brand program, as well as business development and customer analytics. Dina's role was expanded to include oversight of data and pricing governance. When Chase exited Canad, Dina joined Alterna as the CMO, heading up product and marketing. Dina recently founded a boutique consulting practice where she develops payments strategies with financial institutions, credit unions, merchants and fintech/paytechs. Dina actively participates in the Women in Payments global mentorship program and promotes women's leadership across the industry.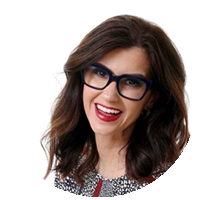 Dina Vardouniotis
Principal Consultant
Payments & Parnterships Inc.