Dina is a Senior Director with CipherTrace, a Mastercard company and leading cryptocurrency anti-money laundering compliance firm.
Since 2016, Dina has advised global governments, regulators, law enforcement agencies, blockchain companies, and large financial institutions on blockchain initiatives and cryptocurrency. For the past 4 years, her focus has been on regulatory matters related to virtual assets, including the Financial Action Task Force Travel Rule.
Dina currently serves as Head and Chair of the FinTech Committee at the Canadian Blockchain Consortium, and as a member of its Access 2 Banking Committee. She is an Advisory Board member for the Northern Alberta Institute of Technology.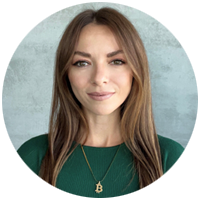 Dina Mainville
Senior Director
CipherTrace, a Mastercard® company