David Chance is VP Product Strategy and Innovation at Fiserv. David sits on several industry bodies including as Chair for Payments Canada's Stakeholder Advisory Council.
David, with over 20 years in the industry, is a hugely experienced payments professional and recognised thought-leader, with significant global strategy, business and solutions development background. He is a regular participant in industry working groups. David's experience includes senior roles at Dovetail as head of product strategy and management, eFunds in corporate cash management, middleware and real-time payments, including supporting financial institutions in strategic planning for UK Faster Payments. David's focus is now on ensuring Fiserv solutions remain at the forefront of financial services technology innovation. David has a BSc in Geography from Manchester University.
David Chance is a board member of Afinis, the US API standards group; the ESTF, an European Payments Council forum that contributes to the development of the Euro payment schemes; a member of the ISO RTPG Core review Team that provides implementation guidelines for the use of ISO20022 for both domestic and cross border instant payment schemes; he is chair for Payments Canada's Stakeholder Advisory Council; and NACHA, as a committee member of the Innovation Alliance, helping to understand pioneering ways of using electronic payments could reduce check and cash usage.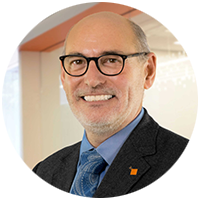 David Chance
VP Product Strategy & Innovation
Fiserv