Christy Buchanan is an account management director at Mastercard in Canada.  
In her role Christy fosters relationships with national and multinational financial institutions. Since joining Mastercard in 2018, she has made a measurable impact on strengthening customers growth and innovation strategies and leading cross functional initiatives.  
Christy is the chapter lead for Mastercard's Women's Leadership Network. She is a committee member of Mastercard Changeworks, a social impact program designed to help not-for-profits' improve their tech and data capabilities, in addition to leading Mastercard's STEM program called Girls4Tech for the Toronto market. 
She has over 20 years of experience with large corporations and entrepreneurial start-ups in the payments industry as a marketing, product, and relationship management professional. 
Christy is bilingual and holds an Executive Master of Business Administration with Lansbridge University and a master's degree in Educational Psychology and Counselling with McGill University.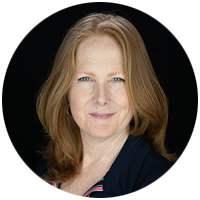 Christy Buchanan
Director, Account Management 
Mastercard