Chloe James the Group Director of Media & Communications for RFI Global, a data-driven insights provider focusing exclusively on financial services.   
RFI partner with over 400 financial services and payments providers, and each year speak to half a million consumers, 100K business and 20K merchants regarding their usage, attitudes, relationships and intentions toward banking, wealth and payments and specifically about those who provide them with these services. 
Chloe has been with the business for 10 years based in both the Sydney and Toronto offices and she sits on the Executive Leadership team. 
 
Chloe is also a respected event MC, panel facilitator and interviewer who specialises in business, banking and traditional finance, entrepreneurship and fintech. She is passionate about the intersection of technology and finance, the future of business and banking, and the personal stories of those individuals creating it.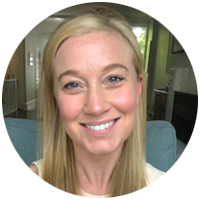 Chloe James
Group Director of Media & Communications
RFI Global