Caroline van der Drift is the Vice President FI Partnerships and is responsible for managing the overall relationship with one of Visa's largest clients.   Caroline is an experienced executive with over 25 years of proven success in sales, client management and marketing in the payments and hotel industry in Canada, the U.S. and Europe.  
Caroline is also the Executive Sponsor of Visa Canada's Inclusion and Diversity Committee focused on driving forward the I&D agenda for its employees based in Canada. 
Caroline is passionate about training and development which is demonstrated by her role as a faculty member of the Visa University and a mentor of Visa's North American mentorship program.  
A native of the Netherlands, Caroline holds a bachelor's degree in Hotel Administration and Marketing from the Hotelschool, University of Applied Sciences in The Hague. Caroline is married with 2 children and in her free time she likes to stay active by cycling, hiking, playing tennis and travelling.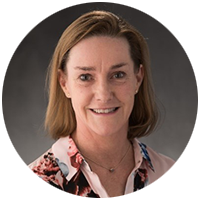 Caroline Van der Drift
Vice President, FI Partnerships and Executive Sponsor of Visa Canada's I&D Committee
Visa