Carmen Cutajar is a Client Partner with IBM Canada. She has over 30 years of experience in the IT industry in both complex program management and technical specialist capacities. Carmen has led some of IBM Canada's largest application development, maintenance and complex system integration programs across Banking, Insurance, Public Sector and Travel and Transportation. She has led global of over 900 practitioners involved in digital transformation, modernization, development, mainframe support, web services, application management for three major Canadian banks. 
Carmen has a proven track record as an IT executive, motivator and leader of people. She brings innovation in both technology and delivery approaches while managing and exceeding the expectations of executive stakeholders.  
She has a Bachelor of Science degree from the University of Toronto, specializing in Environmental Science and is a lifelong technology geek.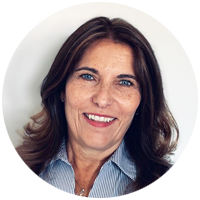 Carmen Cutajar
Client Partner - FSS, Payments
IBM Canada