Anu Shultes is CEO and Founder of Ahead Financials, a visionary fintech company at the forefront of defining financial equity, inclusion and service for the world's emerging middle class. 

A pioneer in tech and finance, Anu's 25-year career spans increasingly senior leadership roles across payments, lending, digital banking, SaaS, infotech, and more. Her innovation, customer-focus and significant experience has led her to become one of the few female CEOs and founders in Fintech. 

Ahead's mission is personal for Anu as she has experienced the very financial challenges she seeks to solve for her company's clients. As an immigrant to the U.S. from India, Anu remembers living paycheck to paycheck as a graduate student, and even struggling to find her first job. She also is a cancer survivor, and went through treatments while raising three children and working full-time. 

Anu joined LendUp Global in 2017 as General Manager (GM) of the loans business, leading the charge to make small dollar loans at a large scale to customers deemed too risky by traditional financial institutions. She was announced as CEO in January 2019 following the [spin off] of LendUp's credit card business, and with her new management team founded Ahead Financials in late 2020. 

Anu leads her company's singular mission to universalize access to America's financial system -- the best in the world -- and thereby create more secure, independent and resilient pathways to better financial health. To best reflect the customers she is committed to serve, Anu hired a majority diverse leadership team and moved the company's headquarters to Oakland, Calif. 

She began her career at Providian Financial as a credit analyst, building proprietary credit score models before taking on a front-end operations role. She also worked at National City Bank managing its $6 billion home equity line of credit portfolio. 
In 2005, Anu moved into customer marketing first at HSN, AccountNow and Blackhawk Network, leading CRM segmentation and direct marketing efforts for each. Later at Blackhawk, she began building out the company's prepaid cards as well as a new cash load network. She was promoted twice at Blackhawk, and became General Manager (GM) of Financial Services before leaving to become head of product for Swych, an e-gifting platform, where she rose to COO. 

Anu holds an MBA in Corporate Finance and Investment Management from Ohio State University's Max M. Fisher College of Business, an MS in Management Science and Operations Research from Case Western Reserve University and an undergraduate degree in Computer Engineering from Anna University in India. 
 
She has been named to the Google Ventures (GV) Impact List 2021, which showcases noteworthy women and non-binary people across the GV portfolio who have made tangible differences to their company's culture and success. 
 
In her personal time, Anu likes to cook Indian food for her family, read fiction books and take long walks. She lives in Oakland.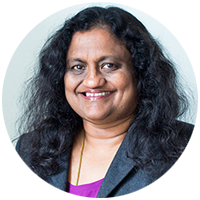 Anu Shultes
CEO  
LendUp