Angelika is responsible for commercial payments account management at Mastercard 
Canada. Prior to this role, she has been a part of the market development team helping fintech entrants scale and develop innovative payments solutions. Angelika joined Mastercard Data & Services (business services arm of Mastercard) in 2012 as a management consultant. During her payments career, she led the development and launch of various innovative payments "firsts" for Mastercard Canada including: Business cross-border payments, GIG economy card, digital banking alternative. 
Having moved to Canada over 15 years ago, Angelika is an advocate for diversity of people and opinions. A recipient of ACT Canada Innovation award for Fintech/Incumbent Collaboration of the Year, and a member of Women in Leadership network, Angelika continues to represent Mastercard at payments industry related forums, helping drive business payments innovation in Canada. She holds an MBA from York University.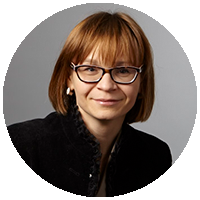 Angelika Artemova
Director, Account Management
Mastercard