Anca Mardan has over 25 years experience in various areas of Information Technology, including R&D in parallel computing, design and application development, consulting, and digital workplace support services. Anca holds a Master of Science in Computer Science from the Technical University of Cluj Napoca in Cluj-Napoca, Romania.  Anca is also a champion for workplace mental health and has completed courses on the topic from Queens University. 
Anca is a highly motivated leader with strong technical, analytical and solving problem skills. Her experience includes global responsibilies for service delivery for Kyndryl Digital Workplace Services to business enterprise clients across the globe.  Anca and her team provided operational management of Managed Mobility Services for over 220 client accounts, spanning 2M+ supported seats, and a staff of 1300+ resources worldwide.  She was also responsible for Services Engineering and 10+ Client Innovation Centers across the globe. 
Anca recently moved to the Canadian DWS practice to drive the go to market strategy for Kyndryl Canada, where she has established herself as an exceptional and visionary leader.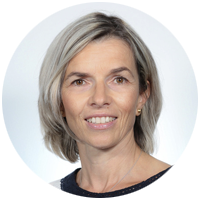 Anca Mardan
Practice Leader - Digital Workplace Services
Kyndryl